Greetings California Choral Composers!
My name is David V. Montoya and I am very excited to serve as your Repertoire & Resources Chair for Choral Composition! This role is meant to help composers across the state to network and find opportunities to get their music "out there."  I am also working to create commissions, competitions and workshops for all composers to showcase and develop their work.  Please contact me if you have any questions, if I can help you to further your choral compositional goals, or if you would like to share a composition with me.  I'm always excited to meet and share with other composers!
______________________________________________________________________________________
THE ECCO CHORAL COMPOSITION CONTEST
SORRY FOR THE DELAY.  THE RESULTS ARE ALMOST READY AND WILL BE POSTED VERY SOON!  All composers will also be notified by e-mail.
In 2016, Nancy Reeves won the 1st ever George Heussenstamm Composition Contest and attended the ECCO summer conference for FREE!  Her piece "Agnus Dei" from Requiem was sung beautifully by all those present.  Jasper Randall  took the prize for 2017 with his composition, Cloths of Heaven, based on the W. B. Yeats poem.
OUR WINNER THIS YEAR IS MARK GROWDEN!  Mark's beautiful composition Saguaro, for SATB acaeplla, will be read by the entire conference membership in July.  Hope you will all be there to celebrate Mark's lovely music!  If you can't make it, please visit his website for more information.
All submissions are submitted in anonymous score and are judged by Eliza Rubenstein of Orange Coast College, Dr. William Wells Belan of Cal. State University, Los Angeles, and myself.  Each year's winner gets to attend ECCO for FREE thanks to the generous scholarship fund donated by retired teacher, composer and author George Heussenstamm.  The winning piece is distributed to and read by all of the conference attendees.  The competition, now in it's 3rd year, has been funded for a total of 12 years!  Compositions are accepted in the Winter/Spring of each year.
---
THE NEW CCDA CHORAL SERIES FROM PAVANE PUBLISHING!
That's right!  The California Choral Directors Association is "leading the way" in bringing new and wonderful choral music to you!  Pieces that are generated by our organization through commissions and competitions, etc. are now eligible to be considered for our new choral series.  Allan Petker at Pavane Publishing has partnered with us to create this new and exciting series which will be launched at our March convention in San Jose.  Hope to see you there!
We
are launching our new series with the 2017 ECCO Choral Competition winner, Jasper Randall's Cloths of Heaven (see above).  Congratulations Jasper!  We hope our CCDA members will consider programming this lovely work, as well as the many works that will follow in the coming years.  Cheers!
______________________________________________________________________________________________
HONOR CHOIR COMMISSIONS
Dale T
rumbore was commissioned by the CCDA Board to write a new piece for the CCDA All-State Mixed Honor Choir 2017.  Her new work, Like Something Newly Freed, was conducted beautifully by Amanda Quist at CASMEC in February.  It was a wonderfully moving premiere for the students and all in the audience.  Read all about Dale and listen to her music at www.DaleTrumbore.com.
I am pleased to announce that Shawn Kirchner has been commissioned to compose a new piece for the CCDA All-State Mens Honor Choir 2018.  His new piece will be premiered at CASMEC 0n February 17. Shawn's music continues to grow in popularity, and we are very excited to have him writing for us AND playing piano for the premiere!  Read all about Shawn and listen to his music at www.ShawnKirchner.com.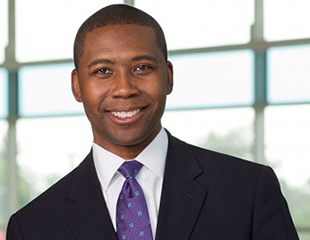 And now we can add Mr. Rollo Dilworth to our list of Honor Choir commissioned composers.  Mr. Dilworth, who will be conducting the 2019 Junior High All-State Honor Choir, will premiere his new piece with them at the concert.  We look forward to this as we know that it will be a joy for them to learn, and for us to hear!