Greetings California Choral Composers!
My name is Zanaida Robles, and I am very excited to serve as your Repertoire & Resources Chair for Choral Composition! This role is meant to help composers across the state to network and find opportunities to get their music "out there."  I am also working to create commissions, competitions and workshops for all composers to showcase and develop their work.  On top of that, read below about our new CCDA Choral Series with Pavane Publishing!  Please contact me if you have any questions, if I can help you to further your choral compositional goals, or if you would like to share a composition with me.  I'm always excited to meet and share with other composers!
____________________________________________________________________________________________
THE CCDA/GEORGE HEUSSENSTAMM CHORAL COMPOSITION COMPETITION AT ECCO
THE JUDGES' RESULTS ARE IN AND THIS YEAR WE HAVE TWO WINNERS!
We are proud to award two prizes for two composers whose pieces serve two different constituencies within CCDA.  CONGRATULATIONS to
Kate Crellin for HOME – THOUGHTS, FROM ABROAD (SSAA a cappella)
Matthew Lyon Hazzard for THE PROW (SATB, soli and piano)
We look forward to offering CCDA members the opportunity to hear and read these two beautiful works this summer.   Stay tuned for more information!  And start planning for next year's competition.
Thank you to all of the wonderful California composers who participated!  Keep making beautiful music.
David V. Montoya
__________________________
Whether or not ECCO resumes in person this year, the competition will go on!  Our 6th Annual Composition Competition is now accepting submissions.
STEP 1:  Download the PDF instructions by clicking below.  Please read all directions closely.
6th Annual ECCO Composition Competition
STEP 2:  Fill out the Google form with all of your information.
https://forms.gle/uUKJtFvigt56Htzw7
STEP 3:  Submit your single composition by Sunday, March 21, 2021 PST at 11:59PM.
(Deadline extended from the print date in Cantate.)
Please note that scores must be in PDF format and recordings must be in MP3 format.
Good luck to all!
"Three from Twelfth Night"

Click here to download a perusal copy of the song. If you wish to program the piece, please contact Greg via his website.
GREG LAPP was the 5th winner of our annual competition!  Greg's entry THREE SONGS FROM TWELFTH NIGHT was selected by our team of judges from twenty-one excellent pieces.  Enjoy his craftiness, beautiful harmonies, and wonderful rhythmic challenges by downloading a perusal score and listening to the recording on this page.  If ECCO resumes this year, Greg's piece will be presented with our 2021 winner.  If you would like to contact Greg and offer him congratulations, you can reach him via his website www.greglappmusic.com.
TOWNSEND LOSEY was the fourth composer to win our contest with his amazing work HOSANNA: PSALM 118.  This is a wonderfully challenging work with beautiful melodies, stirring sonorities, and an amazing baritone solo.  For more information about Townsend Losey, please visit https://townsend-losey.squarespace.com/.
In 2016, Nancy Reeves won the 1st ever George Heussenstamm Composition Contest and attended the ECCO summer conference for FREE!  Her piece "Agnus Dei" from Requiem was sung beautifully by all those present.  Jasper Randall  took the prize for 2017 with his composition, Cloths of Heaven, based on the W. B. Yeats poem.  This piece went on to become the first offering in the CCDA Choral Series (see below) from Pavane Publishing.  In 2018, Mark Growden won with his lovely and timely work Saguaro.  The list of talented composers continues to grow.
All submissions are judged by Eliza Rubenstein of Orange Coast College, Dr. William Wells Belan of Cal. State University, Los Angeles, and myself.  Each year's winner gets to attend ECCO for FREE thanks to the generous scholarship fund donated by retired teacher, composer and author George Heussenstamm.  The winning piece is distributed to and read by all of the conference attendees.  George has funded the competition, now entering its 5th year, for a total of eight years so if you don't enter this year, get your compositions ready for future contests!  Works are accepted in the Winter/Spring of each year.  For more information about our contest benefactor, please visit www.GeorgeHeussenstamm.com.
---
THE NEW CCDA CHORAL SERIES FROM PAVANE PUBLISHING!
That's right!  The California Choral Directors Association is "leading the way" in bringing new and wonderful choral music to you!  Pieces that are generated by our organization through commissions and competitions, etc. are now eligible to be considered for our new choral series.  Allan Petker at Pavane Publishing has partnered with us to create this new and exciting series which was launched at our March 2019 convention in San Jose.
We
launched our new series with the 2017 ECCO Heussenstamm Choral Competition winner, Jasper Randall's Cloths of Heaven (see above).  Congratulations Jasper!  We hope our CCDA members will consider programming this lovely work, as well as the many works that will follow in the coming years.  Cheers!
_____________________________________________________________________________________________
HONOR CHOIR COMMISSIONS
Zanaida Robles
was commissioned to write a new piece for the SSAA All-State Honor Choir 2020.  She delivered the beautiful and timely She Walks in Pools, focusing on a message of hope in the face of depression.  The piece had an amazing premiere conducted by Dr. Janet Galván of Itaaca College and was loved by the singers and audience alike.  Zanaida has quite a wonderful musical reputation and we are thrilled that she brought her talents to our singers.  For more information about this talented composer, please visit ZanaidaRobles.com.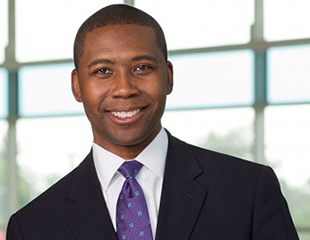 Rollo Dilworth conducted the Junior High All-State Honor Choir 2019 and premiered his newest work Peter Ring-a Dem Bells with them at the concert.  It was a joy to hear and I'm sure it was a joy for the students to learn!  For more information about Rollo Dilworth, please visit RolloDilworth.com.
Shawn Kirchner was commissioned to compose a new piece for the CCDA All-State Mens Honor Choir 2018. His noble and moving piece Man of Truth was premiered at CASMEC. Shawn's music continues to grow in popularity, and we were very excited to have him writing for us AND playing piano for the premiere!  Read all about Shawn and listen to his music at www.ShawnKirchner.com.
Dale Trumbore was commissioned by the CCDA Board to write a new piece for the CCDA All-State Mixed Honor Choir 2017.  Her work Like Something Newly Freed was conducted beautifully by Dr. Amanda Quist at CASMEC.  It was a wonderfully moving premiere for the students and all in the audience.  Read all about Dale and listen to her music at DaleTrumbore.com.